If you haven't already seen it splashed across our socials and online platforms… we won gold at the Student Crowd Awards! Rated the best accommodation option for students in Belfast, spanning seven categories which include value for money, location, amenities, and the social experience among other things, this award recognises the work we do to give students a real home from home experience.
UPDATE – we have now just won another award, this time voted for by the industry rather than students – check it out!
The Student Crowd Awards are compiled and judged by actual student reviews, shared to the Student Crowd platform. These reviews are verified by students who have personal experience of the property and accommodation types and are used to judge the annual awards as well as guide future and prospective students as they navigate university. This year's awards used just under 49,000 reviews to determine the shortlist and winners, with the Belfast category specifically citing the review of thousands of students across two separate universities.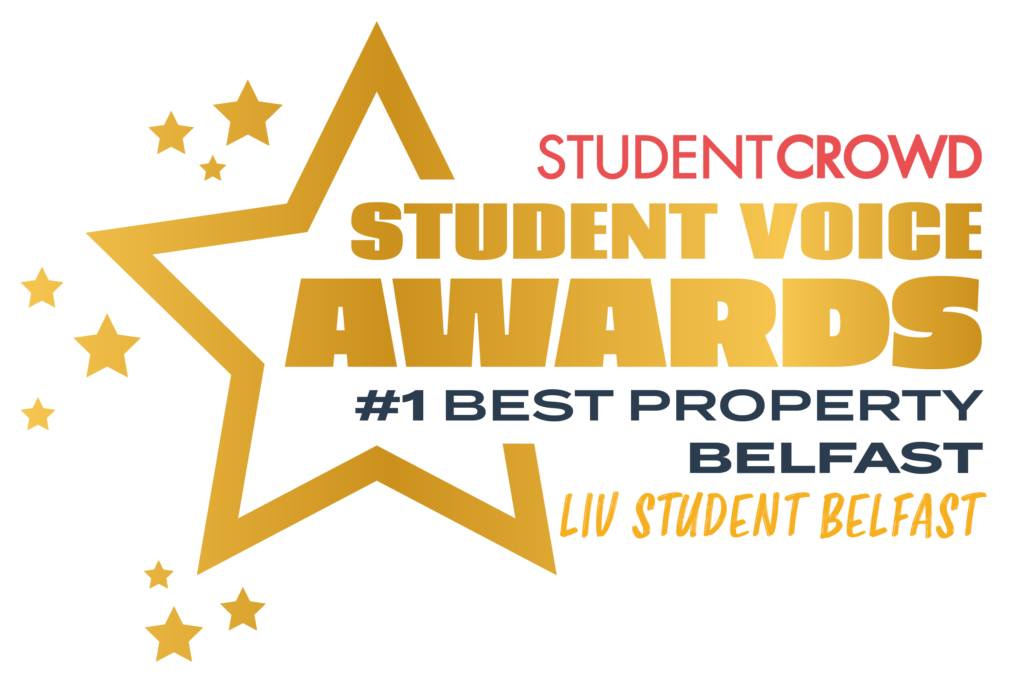 Here at LIV Student, the impact that this win has and will have on our local and national reputation is huge. It recognises the work our team do day in and day out to provide up to 700 students with a welcoming and supportive, yet fun and engaging environment. It also acknowledges the work we do to research which amenities and facilities our student residents want access to – bridging different living spaces and resources with excellent value for money.
Finally, it shows how much our students believe in what we do for and with them – inviting them to become a part of the LIV Student community not just during their years at university but as part of our very own alumni.
To all who voted – thank you! Bring on next year's awards.