We know that pumpkin spice got a bad rap once associated with #BasicFall trends. But frankly—we don't care! When that crisp autumn air rolls into town, we want seasonally delicious food, and that includes pumpkin everything! So we're sharing our absolute fave pumpkin recipes with you. From an easy pumpkin muffin recipe to a pumpkin-sangria, even with some savoury dishes thrown in, you can make these in your uni kitchen and enjoy all season long! 
Easy Pumpkin Muffin Recipe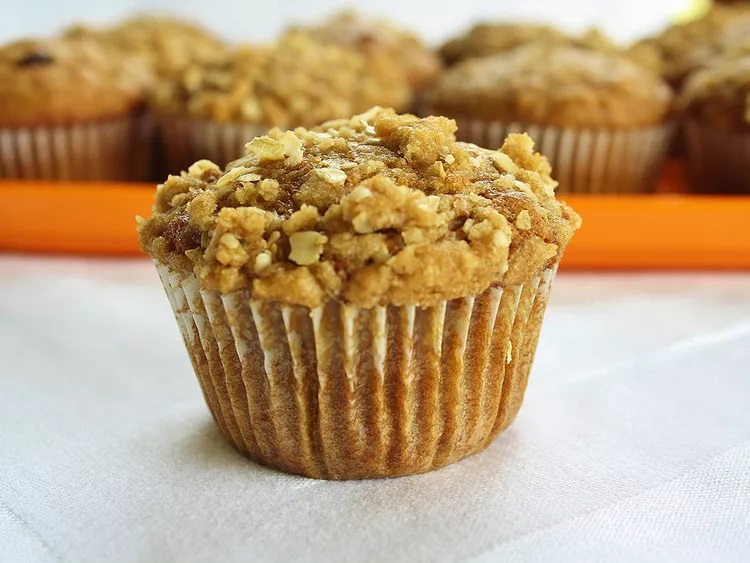 Image source: Allrecipes
To get your pumpkin first thing in the AM, try these pumpkin muffins with streusel topping. Don't get scared off, even though there are quite a few ingredients; this is a super easy pumpkin muffin recipe! Also, the streusel crumble definitely gives it a little something—no boring muffins here! 
All the ingredients in this recipe are also very inexpensive, not to mention, you can repurpose them for other dishes. (I see you, budget!) In just under an hour, you'll end up with a yummy treat that's perfect to bring to a morning study session or a brunch meet-up with your mates!
Instant Pot Pumpkin Chili 
For all you Instant Pot-enthusiasts out there, this pumpkin walnut chilli is for you! We love how simple this recipe is, not to mention very healthy. We know what you're thinking: "Pumpkin?!… In chilli?" But trust us, it's totally the combination you never knew you needed in your life. Topped with fresh ingredients like avocado and cilantro, to balance out the heartiness of the meal, you'll adore all the leftovers. (Hello, meal prep for the week!)   
Small hint: the fire-roasted tomatoes add quite a bit of heat, if you're sensitive to spice, sub out for normal tomatoes. 
Pumpkin Gnocchi with Sage Butter Sauce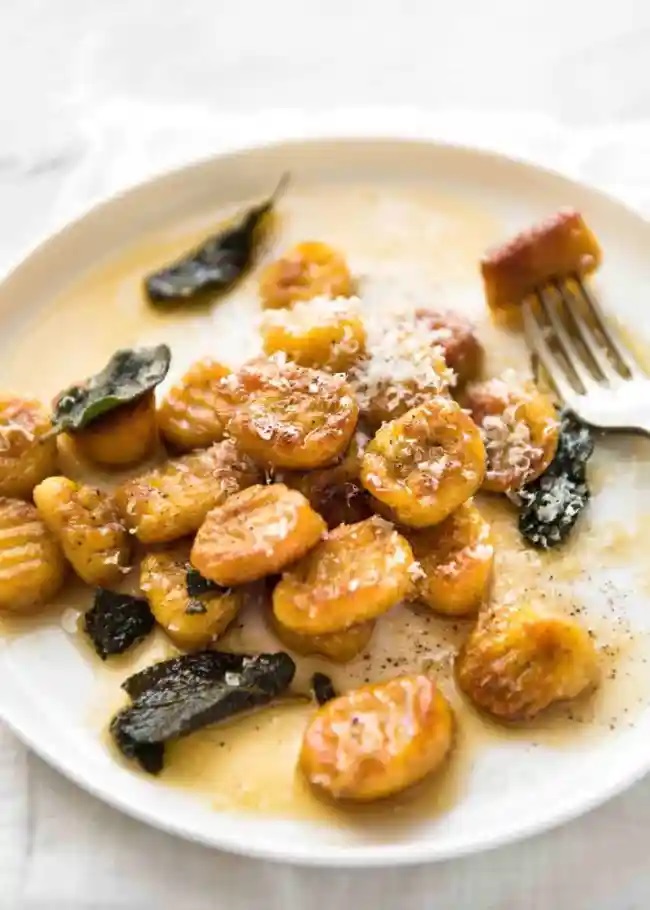 Image source: recipetineats
Something about this recipe for pumpkin gnocchi just screams cold autumn night-in with friends. Or this dish would be equally impressive for a date night. First of all, gnocchi is so scrumptious, but somewhat hard to make. But fear not, this recipe gives you a hack that involves ricotta cheese and pumpkin puree. The sage butter sauce is super simple, yet rich and refined. You'll feel like a very classy chef when you serve this dinner to your guests (or eat it by yourself in front of Netflix—you do you!) 
Pumpkin Granola 
The fact that this pumpkin granola recipe comes from the minimalist baker says it all. This is probably the easiest pumpkin item on our list, and sometimes, we ALL need easy options. This granola takes just nine recipes and 30 minutes to whip up. After which you'll be left with plenty of this tasty, fall-y goodness. Sprinkle some on your yoghurt, take it as a snack to class, or put it in a cute bag, tie a bow around it and give it as a gift! The versatility—we're here for it! 
Pumpkin-Apple Sangria 
Even though pumpkin isn't the main ingredient in this apple-cider sangria, it's still in the mix to make a sweet and spicy cocktail, perfect for this time of year. This drink is a cinch to make but packs a serious punch when it comes to flavour. You just combine apple cider, pumpkin puree, sliced fresh fruit, cinnamon sticks, and finish with seltzer and white wine. If you want to keep this a mocktail, simply leave out the wine! 
This fab cocktail is perf for a book-club, study-night, having friends over, or a Sunday brunch! 
Pumpkin Roll
We're finishing off our list with a recipe for a slightly more difficult pumpkin cake—a pumpkin roll. Pumpkin and cream cheese go together like peas in a pod, with the rich and decadent flavours, and this recipe rolls them into one, literally. 😉 Fair warning, you will need to have a little more patience for this baked good, but it can be a great chance to test your skills in the kitchen! Plus, the final product is so visually pleasing, it's just begging to be Instagrammed!